29 Tunnels & Piercings | Insert Zbrushes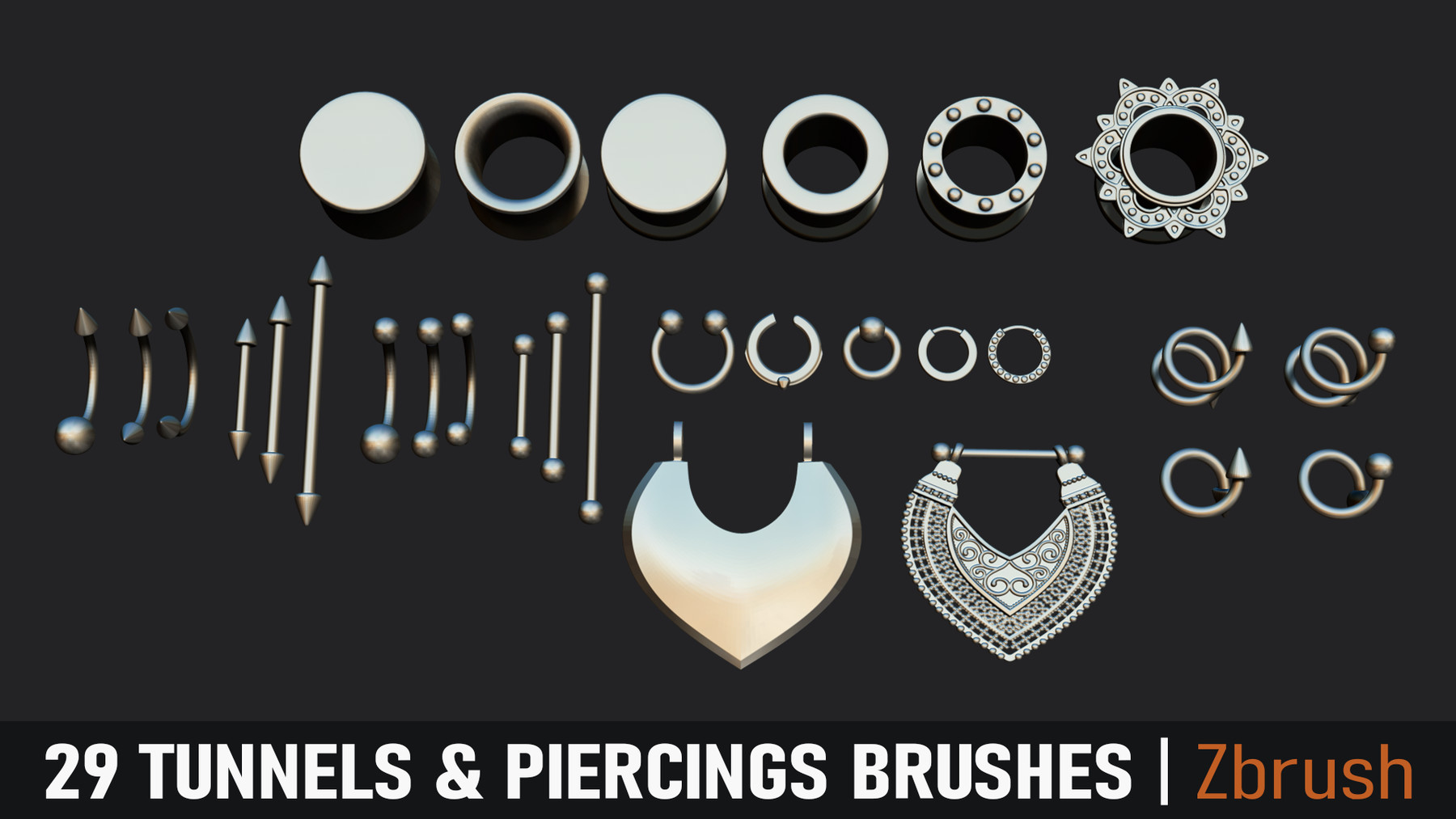 The brushes were divided to 3/4 subdivisions. This means when you split the piercings to its own subtool, you can Reconstruct subdivisions to get low res topology. 
The brushes contains
6x Plugs and tunnels 
2x Hangers
21x Piercings
Hope it'll spare a bit more time for you. Have fun!
Release Notes